Events – Dreaming of the single sudden shot
The Sisyphus – Final Voyage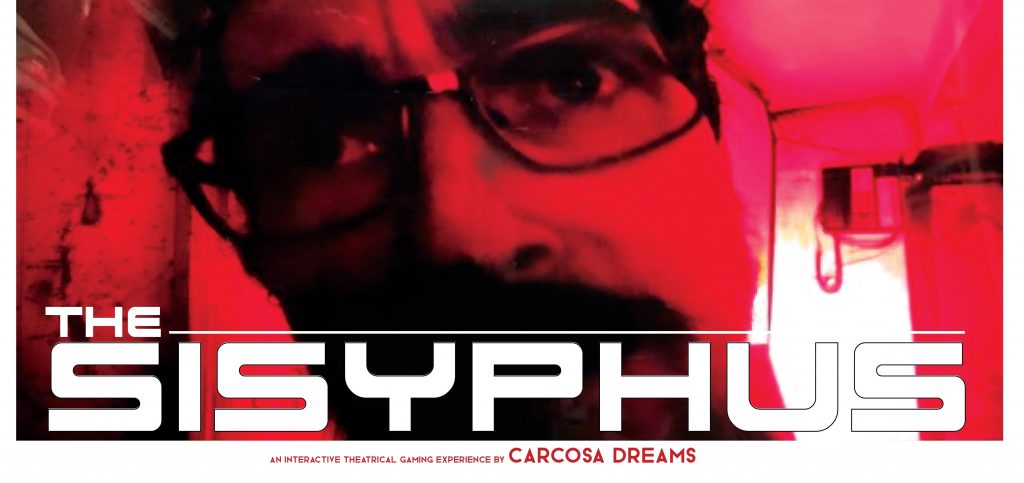 FINAL RUN FOR THIS EVENT!

This event was planned to be a one off, but due to the positive response we have run repeats of this experience giving other guests a chance to experience this fringe science mystery event.
However, all good things must come to an end and this last run will be the final one. IT WILL NOT BE REPEATED; so if you, or someone you know would like to take part, be sure to sign up before it's gone forever!

Created more like a cold-war era "Murder Mystery", each guest is given a questionnaire in advance about what kind of experience they would like at the event. Then each guest is matched to a pre-created character. That character will have a role at the event as well as a back-ground, objectives and connections to other guests and characters.

You are playing a pre-written character, but when the event starts, *what* that character does and *how* they do it is entirely up to you. You are in control of your character. This is a good event for people who like a mystery and puzzles, and also those who would like to explore a character with "built in" connections to other characters. A workshop at the beginning will help guests recognise each other and build rapport before the event fully begins.

Remember, some characters will be working with you, but some may be working against you. None of you will have the whole pictures of what is going on.

Combining escape room elements with a science-fiction mystery and set in a 1980's British, cold-war era backdrop onboard a research vessel, guests can use their characters expertise and skills to find clues and solve the mystery, THEN decide what to do.

This event is written around it's location, onboard a real ship in Canary Wharf, London. It is fully catered and full-board in-theme on the ship itself. Dates below.

More details of the event here:

Tabula Rasa – Final Iteration
We currently have plans to run one final iteration of Tabula Rasa, our near-future Nordic-style game exploring questions of guilt, identity, accountability and redemption. The venue for this will be the Lord Amory, a docked ship-based scout centre in London's Docklands.
Characters for Tabula Rasa are pre-generated by the game team, and some subtle changes will be made to elements of the game from the first and second iterations.
Tabula Rasa runs for thirty or so players, and there will be a small number of places available for players who have attended previous runs and may be interested in exploring areas of the game they did not participate in first time round.

Our current target for this is early 2022. The game will start Saturday morning and conclude Sunday lunchtime. The event will be catered in-character, although food scarcity may be a play element on Saturday so we suggest a hearty breakfast before the game starts.
Tabula Rasa is pretty bleak, and not for everyone. Unfairness, loss of control, and a cruel and uncaring cosmos are key elements. Definitely type two fun. But to reiterate: this is absolutely the last chance to play it; three times is enough, we think.


Both events are Scheduled for one of two possible dates, one event either weekend.
The last weekend of January 2022
or
The third weekend of February 2022
---
Header Photo by James Wheeler on Unsplash