Final Boarding for The Sisyphus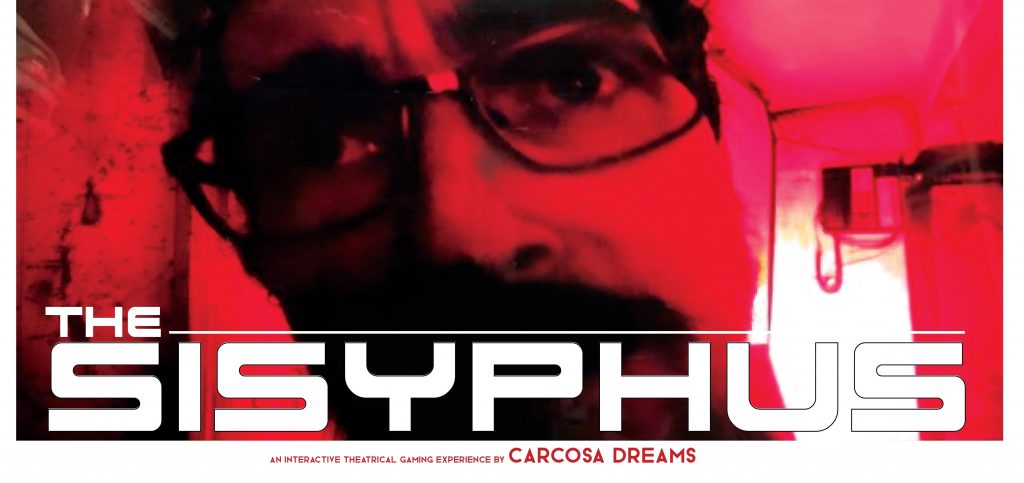 So it's nearly time to close bookings for the final run of the Sisyphus. We need to sell final tickets for the 30 total for the event to go ahead so we are doing one final punch over the next few days. I thought I'd put down some of my thoughts about the game, to provide some context and perhaps tempt some people in…

This will be the last run..

Players from previous runs have asked to buy tickets, I love that people love this game so much they want to come back, I love that players enjoyed the game much they want tell others about the fun they had (but they have respectfully agreed to keep quiet until after the final run – and I'm also grateful for that kindness), but we have had to refuse those sales.

The very nature of the game is such that "if you know, you know" and if you were in the same space, your behaviour and play would be affected. You have the advantage of hindsight and even however benevolently intentioned your observation, or gentle your influence, it unintentionally risks changing the experience for the new players in an artificial way, and it's my wish, in this game, that every player gets their own experience, makes their own discoveries and makes their own journey as a team of new players side by side.

Since creation it was always meant to be a mystery game designed to be a one off to play but repeatable to run "event in a box" concept. Everything for this event is essentially packed into a box (or boxes); Unpack, setup, run, take down, pack and store for the next run. This means The Sisyphus contains many unique, sourced or custom created props, items and puzzle pieces not seen at any of our other projects.

Also, keeping with the box theme I designed lots of puzzles and an escape room/treasure hunt/Crystal Maze element woven into this game, in my experience this is the most puzzle based LARP event I am personally aware of. That being said, it is only one part of a more complex game, there is also it is also a deeper, more emotional side where players will drive their characters to face themselves and each other, make difficult decisions with consequences that will affect others onboard and maybe even the rest of the world.

TLDR: Weekend long event 80s Sci-fi mystery event. You play one of multiple pre-written characters and you decide what to do as that character. Other characters will be working with you, some characters may be working against you (but who?), as you uncover a dark plan and solve a mystery.
Event is held in Canary Wharf London. Ticket price includes food and accommodation onboard the ship. More details at the website.